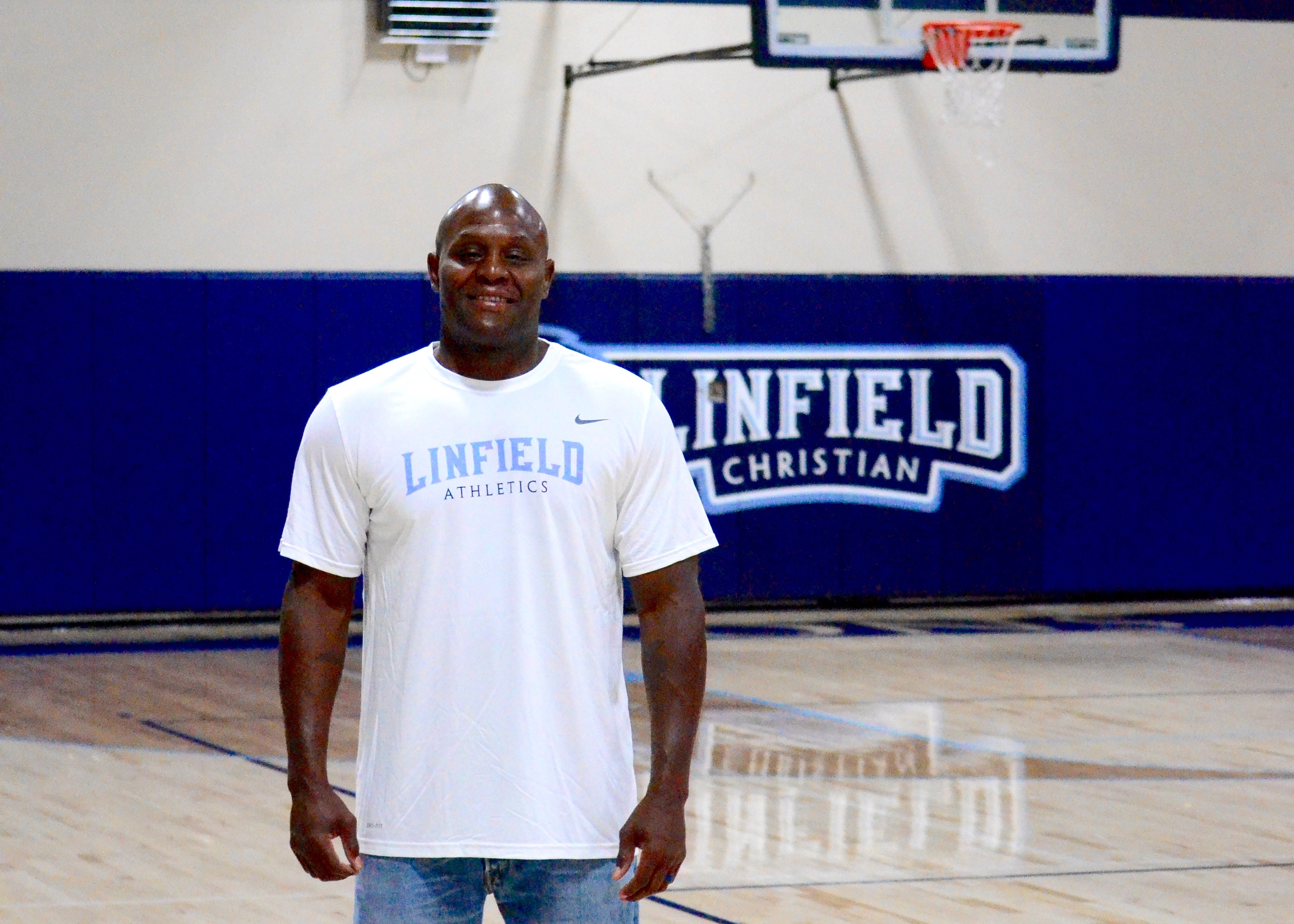 During the summer, Linfield Christian tabbed Waheed Mitchell as their new Head Varsity Boys Basketball Coach. Prior to becoming a Lion, Mitchell served most recently as the Associate Head Boys Basketball Coach at Balboa School, but has also been a head coach at Chaparral High School (2014-2016), The Rock Academy (2008-2013), Horizon High School (2004-2008), and San Diego City College (2002-2004). He has been coaching for 17 years, but in his 11 years as a head coach, Mitchell earned six conference titles, three San Diego Section titles, one Southern Section Regional title, has made two California state final four appearances, won a California State Title, and was named San Diego Union Tribune Coach of the Year in 2007.
As a player, Mitchell attended San Diego City College, earning First Team All-Conference Honors and Athlete of the Year honors as a sophomore. He continued his career at Notre Dame de Namur University, where he also received All-Conference Honors.
Mitchell believes discipline, hard work, persistence, and trust are the keys to a successful program (One Team-One Goal-One Outcome). "It is my hope that my comprehensive knowledge of coaching responsibilities, administrative skills, combined with the ability to motivate student-athletes to maximize academic and athletic achievements is an asset to Linfield Christian," says Mitchell, "where I can come alongside students and teach them to glorify God mentally, physically, and spiritually, while using basketball as a platform."
Recently hired Linfield Athletic Director Anthony Harris adds, "Coach Mitchell is my first hire as Athletic Director at Linfield and I am proud to have tabbed such an experienced man of faith to lead our program. I am confident and excited that Coach Mitchell will build a boys basketball program that will be respected and admired in the local community and beyond."
Mitchell serves as a Special Education Behavioral Specialist at North County. He is married to his wife Brandy of fifteen years, and has three daughters; Brittany (23), Breanna (14), and Bailee (11).